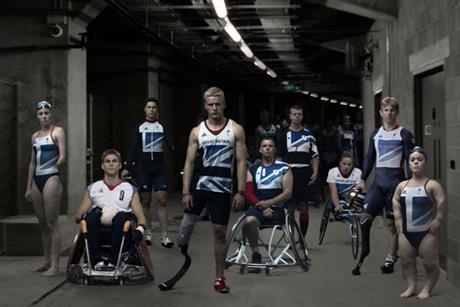 I couldn't help but realise earlier this week how the "average world" can sometimes look at those people that aren't "average". Well I don't know if it was that new Channel 4 advert promoting their coverage of the Paralympics (29th August) as news that the broadcaster had outbid BBC and that it had been in the BBC's possession for over 30 years. I much as I was dreading the C4 coverage I have to be honest that their build-up programme for the past 4 years has been amazing. After the advert was debuted on 17/07/12, the kind & empowering words came flooding in the form of a "nifty" article.
On the bus ride home from Hounslow after getting a new wallet, but about halfway through the journey I couldn't help but notice that there was a man that appeared to be in his 40s that had dropped a pound coin just before his bus stop. As the button was pressed to allow him off, he was stalling as he was trying to look on the bottom deck of the bus for this pound coin and I don't know if it was the 25°C (minimum) weather in a normally 8°C (maximum) country it meant that unfortunately after a good 3 or 4 "open & close moments" of the back door one female passenger yelled out "come on, lets go" as the bus driver tried to be somewhat considerate of this man, walking stick et all. This bus didn't move as this man saying that he had motor-functional difficulties was clearly not having this condition considered about by this loudmouthed woman, I simply thought to myself that though things like C4's paralympics coverage is a step in the right direction in the nation if not the world learning more about "the unabled" (just a personal preference. Yes what is asked of us is eventually done, but maybe not as quickly, easily or "conventionally" for we are "unable" in doing it the popular way.
Long story short the man found the pound (that rhymed) but the bus had already gone to the next stop, I know the "devil's advocate" reaction is "but the bus couldn't have waited all day for that man to find the pound", true, but for passengers not to help, but scream out "get a move on", great help? Well this blog marks the beginning of my "house arrest", that point when leaving my house during the London Olympics would be stupid so yes BOA, I love being a Londoner? No?